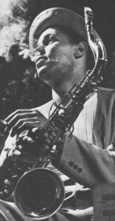 Record stores:
The Record Archive is the place to go. Really. It's down on Mt. Hope Ave., next to McDonald's and across from Wegmans. Prices are reasonable for a non-mall store. New CD's run you $13.99-$14.99, New tapes $9.99 something like that, used CD's $9-$10, used tapes $3-$5. Main floor is pop/rock/rap/soul/independents.
Upstairs is everything else - country/folk/blues/jazz/classical/reggae/world music/soundtracks, etc... Ok, so the selection is skimpy up dere, but this ain't no specialty shop. You want vinyl? Downstairs, and lots of it, prices vary, so does condition, but they're fair. It's very well organized, the aisles give you room to browse, and the staff is pleasant, helpful but not pushy, and in some cases more knowledgeable than you. Their mag+book selection isn't consistently updated, but it's there. Lotsa 12-inch and CD singles, and even independent 45's, if you're so inclined. The worst thing is the parking lot. Don't park on the side, you'll run into the steps, or worse, the building. The back is better, as long as it's not crowded. If so, park at the optician place or whatever next door. I do.
Radio stations:
30-something alert. WMAX 106.7 is doing well, Van Morrison will be your Elvis tonight, and the part of Woody Guthrie will now be played by James Taylor. They call it rock without the hard edge, and yeah, it's an oxymoron, but it means they don't play anything that would make you kill your parents, or worse, yourself. Also, WJZR 105.9, North Coast Radio, aka everything without the hard edge, jazz means Weather Report, not Ornette Coleman, reggae is Third World all the way. I listen to `em both, cuz they play stuff I don't usually hear, but it's definitely briefcase radio.
Clubs:
Why did Milestones move the stage? I could barely hear Jonathan Richman.
Releases:
That Bugjar compilation just makes me wonder why I haven't heard these rap acts before, they're pretty good. The rest is pretty much a blur, ringleader Ted Williams breaks up the monotony a bit, and Colorblind James is solid as usual. Speaking of those stalwarts, their new CD is like a greatest hits thing, it's super of course, you take `em for granted like an old friend, but it's like "Ok, here's everything you've ever wanted on a CD from us. Can we go now?". Nod is better live, the CD's ok, but ya gotta see Scrappy Joe get up there, doing his howl and wail, the bassist and drummer looking and playing like anchors. Throw out the junk on their debut, and you'll see. "I Got A Home" is nervy, Joe sounds defensive ("babies cry/ ya know why they cry?/ cuz they're lazy/they don't wanna work for anything"), "Summertime" is great Stooges, and "Queens Of Lattice" is sloppy Left Banke.

---



---
Drivel Magazine. All Rights Reserved.