Support the color green!

Why green?

For me, a few reasons....




When someone, like yourself, is "surfing the web", they have a tendency to be staring at their monitors for upwards of 3 hours... This means that it is 3 hours that they're not looking at trees, grass, plants and shrubberies. Here is the compensation for those situations... All the green the average user could need!


I was a student at the Rochester Institute of Technology, and while it is a very good school it is missing something of importance to me. Greenery. Sure, there are trees and grass and stuff, but most of what you see around campus are bricks, and cement. The bricks are "RIT Brick Red" colored. Now I work in a beige cubicle, surrounded by gray walls. ugh.


I have a TV i just got from my parents. It's a 19" Sony TV which is at least 18 years old. This TV has some problems reproducing a color. That color is green. The tv's green gun is bad, and the other colors are usually washed out. The green gun occasionally likes to come on for a few seconds per day.

I was watching miscellaneous tv shows, including the movie "Joe Vs. The Volcano" in purple. Then, out of nowhere, the green gun kicked in. I got up, went to the front panel of the tv, made everyone not look like Martians, then sat back down. 20 seconds later the green gun died again for the night... Grrrrr.

It is now July 1997, and it's been almost a year since I got that TV set, and it's been about 10 months since I've seen green on it.




What is green?



approximately 525 nm wavelength
the 'G' in the abbreviation "RGB"
half of yellow and cyan
one of my uncle's nicknames

Here are a few color wheels I got from csun.edu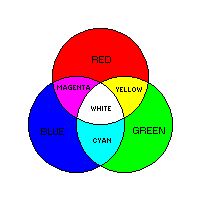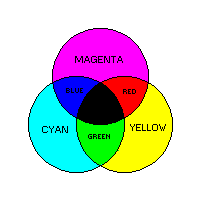 Here are the additive and the subtractive color system which I have decided to put here irregardless [sic] of their importance.

And now a special guest appearance by The Lamp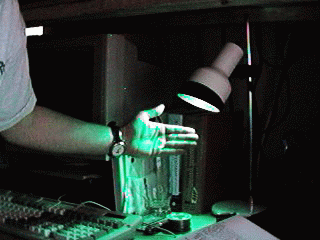 It is a day,
and the lamp is green!




So, if you appreciate the color green as much as I do, feel free to grab one of the images here, either the small green bow at the top of this page, or this one down here, and link it to this page to show your appreciation for green!

people besides you were interested in Green.

NOTE:
This page is compatible with with text-only browsers. In the case where a text-only browser is used, PLEASE, wear green tinted sunglasses, or disconnect the red and blue from your monitor. Thank you!

The Lamp appears courtesy of itself, and GreenCo Ltd. Industries Incorporated. D.B.A. LampCo Ltd. Industries Incorporated. Any association to The Lamp is neither directly expressed or implied. The Lamp speaks for itself, and neither myself or CSH, or any other company, corporation, person, living or dead, fictional or factual is purely coincidental. This sentence was put here because I like self-referential statements, and also to use the words "The" and "Lamp" together in a phraselet like this: "The Lamp"; although it is too bad that they were just stated point blank, and not in any sort of context. This sentence was just put here to bloat this paragraph. As was this one. The appearance of The Lamp on this page was done at the reques of The Lamp himself. No outside forces pressured The Lamp into making an appearance on this page... well, no others besides me. [bawl] Fine! You made me say it... [grumble]

The Lamp supports green, why don't you? ;)

Jerry's Homepage