Ring Designs....
Do not copy or link these images without Patrick and Hannah's permission.
Us Wearing The Rings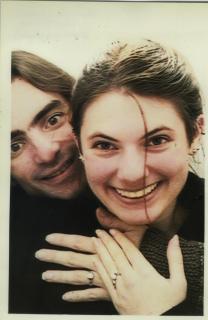 The Actual Wax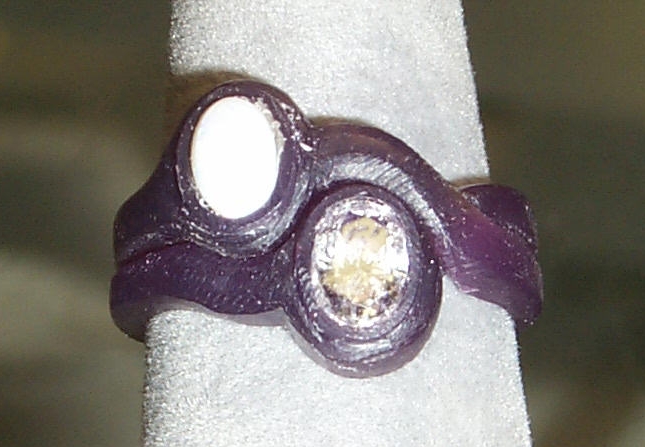 This is the design we actually went with. I will get a picture of us wearing the rings and a close-up of the actual rings themselves to show here, too. All of the rest of this page is only of historical interest.
My Current Favorite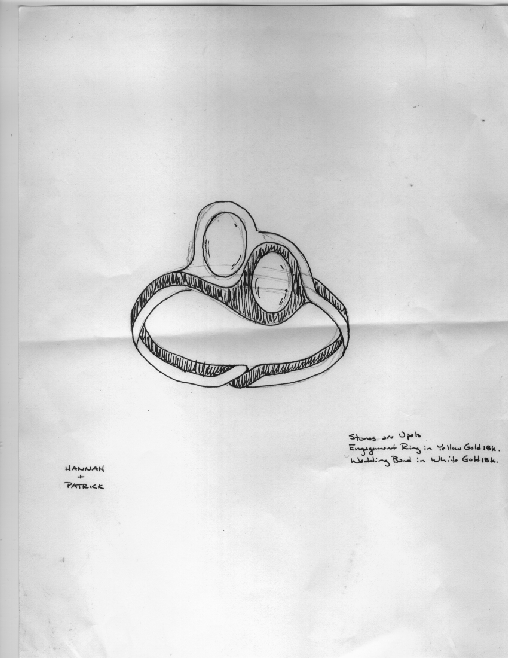 In fact, I am going to go there tomorrow morning and talk with them again. I am hoping that they have enough time to do this before I come to France. *cross fingers*
My Previous Favorite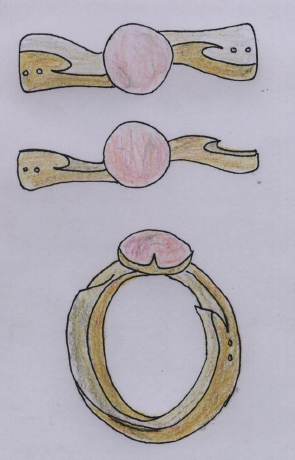 In this, the light part shown at the top would be the wedding band, interlocking with the engagement ring which is shown below (twice) without the wedding band. The main stone would be opal, but there would be two tiny inset diamonds on the engagement ring and the wedding band.
Some Other Designs for Linked Engagement/Wedding Rings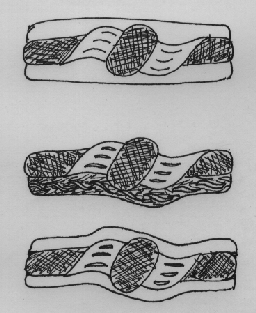 In the top and bottom one, the wedding band fits on both sides of the engagment ring and is made of whiter gold. In the middle one, it is made of a matching gold and sits on only one side. It's hard to see in this drawing, but there is to be engraving on the middle wedding band in a leafy twist.
Other Designs for Just Engagement Rings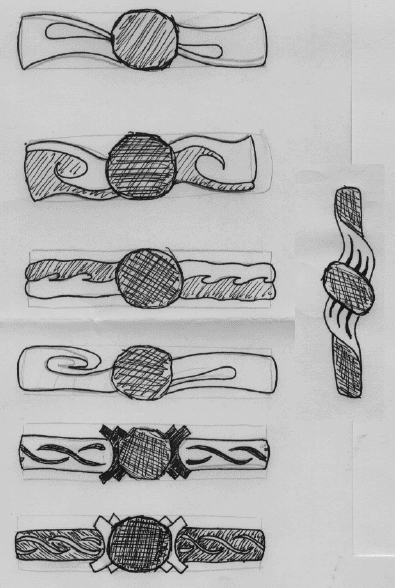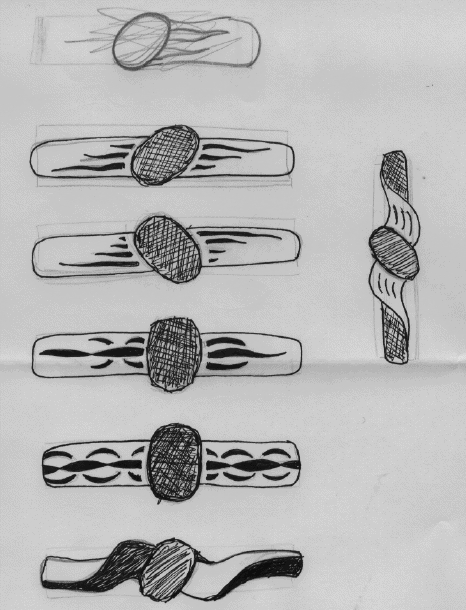 I really like the bottom one on the left. But, I am not sure how to make an interlocking wedding band with it. I may try to tweak some thoughts on the matter and then go back to the jewelry store and say, ``Hey, I like this, but I want an interlocking wedding band. What can I do?''