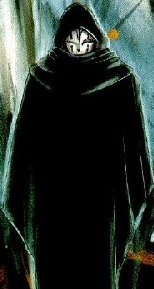 I am Vlad The Impaler
WARNING... This is a really old page. I will try to update it when I get a chance.
A little bit about myself...
Well, where to begin. Fist of all, my name is Vladislav Yasevich, but everybody calls me Vlad. It's simpler that way. I was born in Tashkent which is the capital of Uzbekistan and used to be one of the republics in the USSR. Now its a small idependent country. I lived there for 14 years and then my parents decided to move to America and draged me along.
On the way to America we stped in Viena, Austria and Rome, Italy. It was nice and we had a lot of fun (mostly me). We finally arrived in the United Sates on March 29, 1990. We settled down in the city of Richardson, Dallas metroplex area, in Texas. I went to Richardson High Scool for 3 years and them moved up to New York to go to RIT. You might ask, "Why?" In the words of one of the teachers I know "It must be destiny." Hey, I don't mind. Here is some more stuff about me.

Committees:
Personal Projects:
Who is Vlad
What Vlad likes
Where I spent most of my time...
A good friend
Some interesting links
"Buttons...Silly puppy." - Mindy (dedicated to Marcus Gregory)

Confusious say:

" When lady say no, she mean maybe

when lady say maybe, she mean yes

when lady say yes, she no lady
Thank you for visiting my page. You were visitor number since 07/15/96.
Vladislav Yasevich / vlad@mail.csh.rit.edu