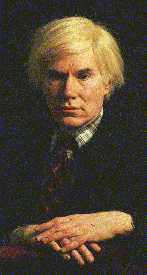 One way conversation
Hi, it's me.

yes.

You know that paralyzes cities.

wow.

Oh my god.

Is that right?

Really,	really..

Uh huh

	oh my god	oh my god	wow	oh my god.

I guess so...

	That's right. What a lovely return. Oh well.

	That's good.	mmmm hmmm

Oh oh god oh really?	mm hmm	wow 

ha ha ha ha ha ha ha ...

wow uh huh uh! Stuck inside all day. 

	I got my muffler fixed. A hundred and six dollars later.

Right. I know. oh well. OK. OK. Yah? a Ha Ha ha ha ... 

OK. uh huh. yaa. OK, OK, Bye.
---



---
Drivel Magazine. All Rights Reserved.