Halle!
This page has been accessed times since 20:00 1-9-96.
Who Am I???

In general:

<--- Me 4 years ago...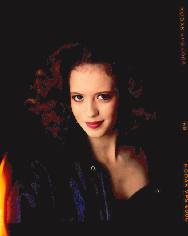 <--- and way back in the day!


A 1995 graduate of Newark High School in Newark, Delaware...that's right...Delaware! Home of theUniversity of Delaware and the

Wilmington Blue Rocks baseball team!


Former co-social director of
Computer Science House


Semi-fluent in Spanish. Si quieres conversar conmigo en espanol, favor de mandarme una cartita - No hay nadie aqui en RIT con quien yo puedo hablar!!! Ay de mi!!!









Before you get bored and stop reading, maybe you should send me some mail!!!

If you are a fan of movies and great acting, stop in and visit my Gary Oldman page, dedicated to one of the most talented actors around.


---

And speaking of great actors, please visit my Russell Crowe page, a collection of images and info on one of the hottest new actors.

Meet some of my friends...if you dare!!!
Pull up a barstool at The Swarming Midget Tavern!!
The guy who inspired the name of my production company ... Matt (a.k.a. Rudyard)!
You gotta stop in & see Let's go visit Jerry, a.k.a. "hmmmm"
Or we could go see if Matt, a.k.a. "Soup" is around
I know...let's pay a visit to Grahame, a good friend, fellow NHS grad, and one helluva musician. Be sure to tell him "Dr. Love" sent you!
Visit Steive's lil' corner of the web!
Visit Artie's new page - it's a fun place!
Let's take a trip to Roomate's page...he's not MY roommate, that's just his nickname
Or - we can check in with Conrad, my wings and billiards buddy

Cross the border to Taco Bell Net, created by Computer Science House members - a very cool place!
Go visit the big cuddly guy they call Matta, also my "big brother" in CSH!
Go see T.C., one half of Tim squared ... and then...
Go to "D.B"'s page...the other half of Tim squared. Be sure to ask them both all about the Niagara Falls slumber party!!!
Pay a visit to Anup, who lives down the hall and is an awesome guy
Go to cam's page - my partner in crime (ask him about Physical Grafitti!)
<"img src=smiley.gif">Check out the brand new page of Clyde B. "Diego" Lane!

---
P.S. Some of the backgrounds for my pages were obtained from Land O' Textures and Ace of Space Backgrounds!